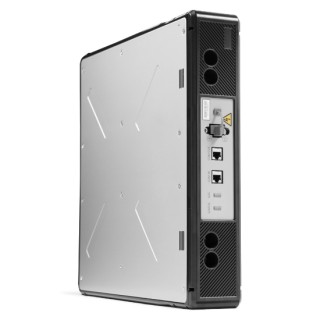 Generac PWRcell G0080040 Battery Module
3.0 kWh Useable, Extended Temperature Range
---
Item # 1850-014
---
Generac G0080040 PWRcell Battery Module, 3.0 kWh Useable, Extended Temperature Range
Based on proven, modular Lithium-ION battery technology, the G0080040 PWRcell Battery Module is ideal for self-supply, backup power, zero-export and energy cost management. The G0080040 battery module provides 3.0 kWh of energy storage capacity. With an optimal ambient operating temperature of 41 to 104 °F (5 to 40 °C), the PWRcell Battery Module is designed for indoor and temperate outdoor applications.
The PWRcell battery system is comprised of PWRcell battery modules and a PWRcell cabinet. A maximum of two cabinets can be connected to each inverter for a total of up to 36.0 kWh of storage. Add capacity and backup power with as few as 3 or as many as 6 G0080040 modules per cabinet. Any system with an odd number of batteries will require the APKE00008 PWRcell Battery Module Spacer Kit. Upgrade a PWRcell Battery post-installation with the addition of more DCB modules for more power and capacity.
PLEASE NOTE: Generac PWRcell Installer Certification is required for installation, commissioning and warranty service.
Features and Benefits
Suitable for indoor and outdoor cabinets
PWRcell batteries are easily configurable between 9.0 to 18.0 kWh per cabinet
One or two cabinets can be connected to each inverter for a total of up to 36.0 kWh of storage
Modular: Stack the right number of battery modules for the application
Upgradeable: Add more modules later when consumer needs change
Easy to install: At just 55lbs, installers won't need special equipment to move and install these batteries
Complete Your PWRcell System with These Additional Items (Sold Separately)
PWRcell Full System Overview
The specifications document is loading.
Generally all of our products are in stock and ready to ship within 2 business days.
If an item you ordered is out of stock, we will contact you within 1 business day with an expected ship date. You will then have the option to accept the new ship date or cancel your order.
Either way, we guarantee your card will never be charged until your order ships.