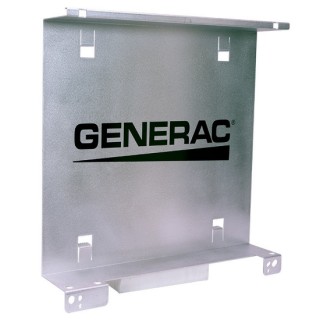 Generac PWRcell APKE00008 Battery Module Spacer Kit
Hardware for a 3 or 5 Battery Configuration Inside a PWRcell Battery Cabinet
---
Item # 1810-019
---
Generac APKE00008 PWRcell Battery Module Spacer Kit, Hardware for a 3 or 5 Battery Configuration Inside a PWRcell Battery Cabinet
The Generac APKE00008 PWRcell Battery Module Spacer Kit is used when installing 3 or 5 batteries inside a PWRcell Battery Cabinet. This is just a spacer kit and the batteries must be purchased separately.
The PWRcell Battery Cabinet is a NEMA Type 3R outdoor rated smart battery enclosure that allows for a range of storage configurations to suit any need. DC-couple to Generac PWRzone solar, PWRgenerator, or AC-couple to a third party PV array. No other smart battery offers the power and flexibility of PWRcell.
PWRcell Battery Cabinet Design
The PWRcell Battery Cabinet allows system owners the flexibility to scale from an economical 9kWh to a massive 18kWh by installing additional battery modules to the PWRcell Battery Cabinet. An existing PWRcell Battery Cabinet can be upgraded with additional modules. Use the data sheet to understand what components you need for your chosen PWRcell configuration.
PLEASE NOTE: Generac PWRcell Installer Certification is required for installation, commissioning and warranty service.
Features and Benefits
Best-in-class battery backup power
AC-couple to third party solar array
Connect 2 PWRcell Battery Cabinets to a single PWRcell Inverter for up to 36kWh of usable storage
Plug-and-play with all PWRcell products
Time-of-use (TOU) and zero-export ready
3R cabinet for outdoor and indoor installations
Floor standing or wall-mounted design
Complete Your PWRcell System with These Additional Items (Sold Separately)
PWRcell Full System Overview
The specifications document is loading.
Generally all of our products are in stock and ready to ship within 2 business days.
If an item you ordered is out of stock, we will contact you within 1 business day with an expected ship date. You will then have the option to accept the new ship date or cancel your order.
Either way, we guarantee your card will never be charged until your order ships.