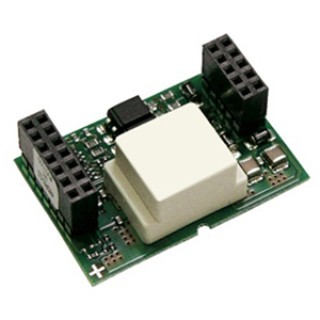 SMA Sunny Boy RS-485-N / 485USPB-NR Communication Card
for SB3000-8000US and SB6000TL-11000TLUS, -10, -11 and -12 Inverters
---
Item # 1410-032
---
SMA Sunny Boy RS-485-N / 485USPB-NR Communication Card, for SB3000-8000US and SB6000TL-11000TLUS, -10, -11 and -12 Inverters
When you have to link not just several inverters, but several Sunny Boy Controls, RS-485-N / 485USPB-NR is the tool to use.
For those situations where powerline carrier won't work, there is RS485-N / 485USPB-NR. This busline communication system allows silmultanious communication with many nodes to one central controller and with it's ability to link several Sunny Boy Controls the number of Sunny Boy inverters that you can control from one computer, it is virtually infinite.
The RS-485-N / 485USPB-NR is also used to connect one or multiple inverters to the SUNNY WEBBOX.
Features
Has the ability to link an unlimited number of inverters to one computer.
Busline communication system allows silmutanious communication to one central controller or SUNNY WEBBOX
Options
Dedicated cabling between every inverter in the system and the central controller or SUNNY WEBBOX.
Available with the Sunny Boy Control, Sunny Boy Control Plus or SUNNY WEBBOX. It is not available with the Sunny Boy Control Light.
Generally all of our products are in stock and ready to ship within 2 business days.
If an item you ordered is out of stock, we will contact you within 1 business day with an expected ship date. You will then have the option to accept the new ship date or cancel your order.
Either way, we guarantee your card will never be charged until your order ships.