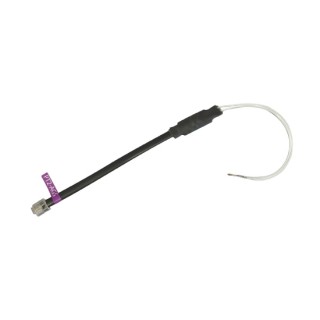 Magnum Energy ME-PT2 Pigtail Adapter
Auto Gen Start Two Contact Remote Control
---
Item # 1410-144
---
Magnum Energy ME-PT2 Pigtail Adapter, Auto Gen Start Two Contact Remote Control
This adapter is simple to install and are designed to be used with the ME-AGS-N and ME-AGS-S.
The ME-PT2 (Pigtail two-wire) adapter is designed to be connected to the Magnum Energy Auto Generator Start (AGS) controller to allow the connected generator to be started by an external switching device. This is useful in applications where there is a  requirement to conveniently and automatically turn the generator on/off externally through a manually controlled switch, or from an automatically controlled switching device.
This adapter provides two pigtail wires and when connected together, causes the Magnum AGS controller to start and run the connected generator
Generally all of our products are in stock and ready to ship within 2 business days.
If an item you ordered is out of stock, we will contact you within 1 business day with an expected ship date. You will then have the option to accept the new ship date or cancel your order.
Either way, we guarantee your card will never be charged until your order ships.