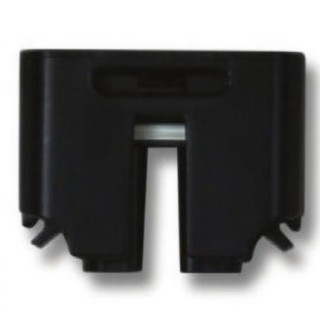 Enphase Q-BA-CAP-10 Male Sealing Cap
For Unused Branch Aggregator Connections, IQ Series, Qty. 1
---
Item # 1410-019
---
Enphase Q-BA-CAP-10 Male Sealing Cap, For Unused Branch Aggregator Connections, IQ Series, Qty. 1
One Q-BA-CAP-10 Male Sealing Cap is needed to cover each unused branch Aggregator connections. It provides a watertight seal. Enphase watertight sealing caps are IP67 rated. "IP" indicates an Ingress Protection (IP) meaning this connector protects against all dust particles and immersion in liquid.
NOTE:
Make sure watertight sealing caps are installed on all unused AC connectors.
Do not use the shipping cap to cover unused connectors. The shipping cap does not provide an adequate environmental seal.
Enphase watertight sealing caps are required for protection against moisture ingress.
The Enphase IQ System
IQ7 Series Microinverter Installation
The specifications document is loading.
Generally all of our products are in stock and ready to ship within 2 business days.
If an item you ordered is out of stock, we will contact you within 1 business day with an expected ship date. You will then have the option to accept the new ship date or cancel your order.
Either way, we guarantee your card will never be charged until your order ships.