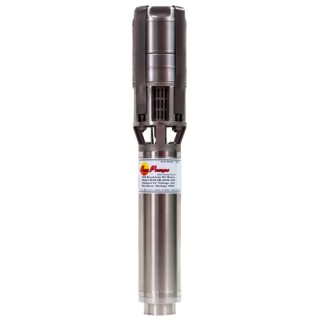 Sun Pumps SCS 150-37-240 BL Solar Submersible Pump
150GPM, 37FT Head, 240VDC, Brushless Motor
---
Item # 3440-014
---
Founded in 2002 and Proudly Made in the USA
Sun Pumps manufactures solar powered water pumping equipment that can help you achieve independence from municipal power grids and water supplies. With Sun Pumps breakthrough technologies and innovative pump designs, you can install water pumping systems for irrigation, livestock, pools, lakes and home water supplies.
Sun Pumps SCS 150-37-240 BL Solar Submersible Pump, 150GPM, 37FT Head, 240VDC, Brushless Motor
The Sun Pumps SCS series pumps are designed for use in standalone water delivery systems. They can be installed in a well, lake, river, or cistern and used to pressurize a water system or fill an open tank.
The Sun Pumps SCS 150-37-240 BL is a 6" submersible DC powered pump, designed to operate between 195 to 240 volts while delivering 1200 to 3000 watts of power.
Unbeatable Quality
Stainless steel multi-stage centrifugal pump ends and bowls - combining corrosion protection with strength and abrasive resistance.
Engineered glass filled composite impellers - combining strength and efficiency with mineral and algae deposit protection.
No electronics inside the motor.
The latest in high efficiency, permanent magnet, sensorless brushless DC technology.
Corrosion free.
Pollution free.
Self-lubricating.
Quiet.
SCS 150-37-240 BL Pump Details
Shipping Weight: 44.00 lbs
Flow Range: 100-230 GPM (378-870 LPM)
Depth Range: 20-46 Ft. (6-14 Mt.)
DC Voltage Range: 180-240
Controller: PCC 240-BLS-M2S
Minimum Well Diameter: 6" (150mm)
Discharge Size: 3" NPT
Sun Pumps Controller
The Sun Pumps SCS 150-37-240 BL solar submersible pump requires a separate controller. Sun Pumps PCC sensorless brushless DC controllers incorporate the latest state of art technology. The controller utilizes a micro-processor to provide Maximum Power Point Tracking (MPPT). This maximizes the power output from the array so the pump can operate at peak efficiency at all times. The electronics are housed inside a weatherproof, powder coated, die-cast aluminum control box with an extra-large heat sink. If you need help selecting your controller, please contact us or complete the form below and we will reply within one business day or less.
Submersible Pump and Controller Installation
Submersible Pump Design Form
Need help selecting the correct submersible pump for your application? Just complete this form and we will reply within one business day or less with the appropriate model number.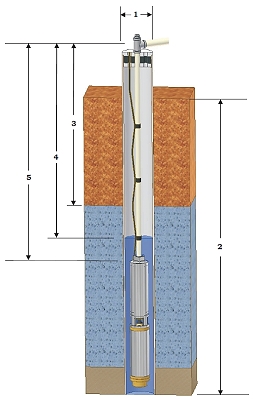 Use this image to enter items 1 -5.
The specifications document is loading.
Generally all of our products are in stock and ready to ship within 2 business days.
If an item you ordered is out of stock, we will contact you within 1 business day with an expected ship date. You will then have the option to accept the new ship date or cancel your order.
Either way, we guarantee your card will never be charged until your order ships.