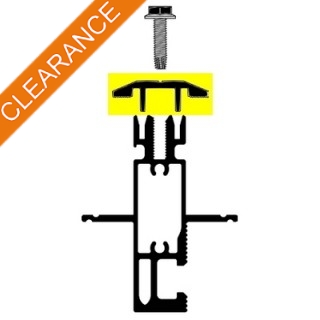 UniRac 202004D SunFrame Cap Strip
192", Type F, 45mm-47mm Frame Height, Use 1" Screws, Dark, Qty. 1
---
Item # 1330-603
---
While Quantities Last - All Sales Final
UniRac 202004D SunFrame Cap Strip, 192", Type F, 45mm-47mm Frame Height, Use 1" Screws, Dark, Qty. 1
Unirac 202004D SunFrame Cap Strips are designed to accommodate module frame heights between 45mm-47mm. You will never have to drill cap strips because they come pre-punched. A threaded slot atop the rail makes it easy to secure modules with the 202004D cap strips achieving a seamless, refined look that should it ever become necessary, allows you to replace the modules easily. The SunFrame system is compatible with many roof attachment options, including UniRac standoffs for installation on composition shingle or tile roofs.
Select finish to match PV module frames- Clear or Dark.
NOTE: Cap Strip screws sold separately. 1" screw required (UniRac part #209001D)
Our Clearance Item inventory is sold while quantities last. Please contact us prior to order placement if you are concerned about item availability.
If an item you ordered is sold out, we will contact you within 1 business day with a possible alternate. Because the replacement item may be higher priced, you will have the option to accept the alternate, remove the alternate, or cancel your order entirely.
Either way, we guarantee your card will never be charged until your order ships.
All Clearance Item sales are final and cannot be returned.