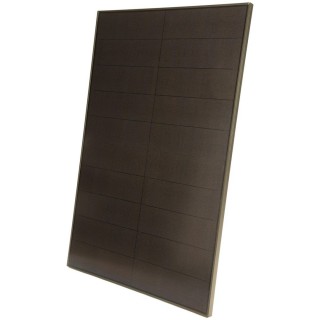 Solaria PowerXT-360R-PD-PT Solar Panel Pallet
25ea Min Purchase, 360W, H4, 40mm Black Frame, Black Backsheet, Monocrystalline Cell, 15A Fuse, 1000VDC, 327.6W PTC
---
Item #

1120-043
---
Solaria Pallet Savings
Save even more on RES Supply's every day low Solaria prices by purchasing a pallet. Or purchase multiple pallets to take advantage of our low $149 flat rate shipping. If you need assistance selecting additional parts for your system, add our design service – free with a full system purchase. We can even help with the permit process when you order one of our permit packages. Our great service combined with the low price on the PowerXT-360R-PD-PT Pallet is a value that can't be beat.
PowerXT-360R-PD-PT Pallet
Achieving up to 20.0% efficiency, Solaria PowerXT solar modules are one of the highest power modules in the residential solar market. Compared to conventional modules, Solaria PowerXT-360R-PD-PT Pallet of modules have fewer gaps between the solar cells; this leads to higher power and superior aesthetics. Solaria PowerXT residential modules are manufactured with black backsheet and frames, giving them a striking appearance.
Developed in California, Solaria's patented cell cutting and module assembly takes processed solar wafers and turns them into PowerXT solar modules. The process starts by creating a highly reliable PowerXT cell where busbars and ribbon interconnections are eliminated. Solaria then packages the cells into the PowerXT solar module, reducing inactive space between the cells. All of the above leads to an exceptionally efficient solar module produced in a cost effective manner.
Higher Efficiency, Higher Power
Solaria PowerXT modules achieve up to 20.0% efficiency; conventional modules achieve 15% – 17% efficiency. Solaria PowerXT modules are one of the highest power modules available.
Lower System Costs
Solaria PowerXT modules produce more power per square meter area. This reduces installation costs due to fewer balance of system components.
Improved Shading Tolerance
Sub-strings are interconnected in parallel, within each of the four module quadrants, which dramatically lowers the shading losses and boosts energy yield.
Improved Aesthetics
Compared to conventional modules, Solaria PowerXT modules have a more uniform appearance and superior aesthetics.
Durability and Reliability
Solder-less cell interconnections are highly reliable and designed to far exceed the industry leading 25 year warranty.
About Solaria
Established in 2000, The Solaria Corporation has created one of the industry's most respected IP portfolios, with over 100 patents encompassing materials, processes, applications, products, manufacturing automation and equipment. Headquartered in Fremont, California, Solaria has developed a technology platform that unlocks the potential of solar energy allowing it to be ubiquitous and universally accessed.
The specifications document is loading.
Generally all of our products are in stock and ready to ship within 2 business days.
If an item you ordered is out of stock, we will contact you within 1 business day with an expected ship date. You will then have the option to accept the new ship date or cancel your order.
Either way, we guarantee your card will never be charged until your order ships.