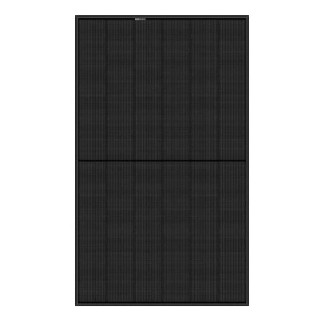 REC Alpha Pure REC400AA Pure-PT Solar Panel Pallet
33ea Min Purchase, 400W, MC4, 30mm Black Frame, Black Backsheet, 132 Half Cell Mono, 25A Fuse, 1000VDC, 381.0W PTC
---
Item # 1120-165
This item is only available for deliveries west of the Mississippi River.
---
REC Pallet Savings
Save even more on RES Supply's every day low REC prices by purchasing a pallet. Or purchase multiple pallets to take advantage of our low $149 flat rate shipping. If you need assistance selecting additional parts for your system, add our design service – free with a full system purchase. We can even help with the permit process when you order one of our permit packages. Our great service combined with the low price on the REC400AA Pure-PT Pallet is a value that can't be beat.
REC400AA Pure-PT Pallet
Ground-breaking Technology for Maximizing Power Density
Founded in Norway in 1996, REC is a leading vertically integrated solar energy company. Through integrated manufacturing from silicon to wafers, cells, high-quality panels and extending to solar solutions, REC provides the world with a reliable source of clean energy. REC's renowned product quality is supported by the lowest warranty claims rate in the industry. REC is a Bluestar Elkem company with headquarters in Norway and operational headquarters in Singapore and regional hubs in North America. REC employs around 2,000 people worldwide, producing 1.6 GW of solar panels annually.
The REC Alpha Pure REC400AA Pure-PT Pallet offers next-level power and greater environmental impact with an innovative gapless cell layout which uses the entire panel surface to generate power. This hybrid design offers highly impressive power density of 219 watts/m², with panel power reaching 40OW. It is also a highly environmentally-friendly panel by being lead-free (RoHS compliant) and the REC energy-efficient manufacturing processes minimizes the carbon footprint. The Alpha Pure is built around 132 half-cut heterojunction cells (HJT) and advanced connection technology, designed by engineering experts from Germany and Singapore. With HJT, REC combines the benefits of crystalline silicon solar cells with those of thin film technologies for much higher efficiency and energy yield, even at higher temperatures. In addition, there are no busbars which provide a nearly seamless appearance making them perfect for every project.
Features
Heterojunction cells
Combine the best of crystalline and thin-film technologies
Highly efficient bifacial cell architecture for high performance
Unique Advanced Cell Connections
Eliminates invasive soldering for better build quality
Reduces thermal stress on the cells for long-term durability
Great aesthetics
N-type technology = more power
No LID protects panel from initial power loss
You get the power you pay for
Higher light transmission
Special anti-reflective glass increases light transmission for higher power
Inherently bifacial cells can produce energy from both sides of the panel
Guaranteed better durability
Super-strong frame withstands up to 146 LBS/SF
Better protection against harsh weather
Improves cell life for long-lasting high power
No busbars for an improved look
Practically-invisible connections for the best choice for your home
Black backsheet for an elegant look on your roof
High power density of 20.3W/ft²
High power density panel
Pack in more power in limited or restricted spaces
Generate more clean energy
Higher efficiency at the hottest times
Leading temperature coefficient for more production when the sun shines strongest
Better performance in hot climates
Environmentally-friendly
Lead-free (RoHS compliant)
Energy-efficient manufacturing processes minimize carbon footprint
REC's iconic Twin Design
Reduces internal resistance for more power and reliability
Improved output when shaded
Exceptional quality
Made in REC's state of the art, energy efficient facility in Singapore
Highly automated production improves efficiency and reliability
Consistently one of the lowest warranty claim rates in solar
Alpha Pure Series Explained
The specifications document is loading.
Generally all of our products are in stock and ready to ship within 2 business days.
If an item you ordered is out of stock, we will contact you within 1 business day with an expected ship date. You will then have the option to accept the new ship date or cancel your order.
Either way, we guarantee your card will never be charged until your order ships.