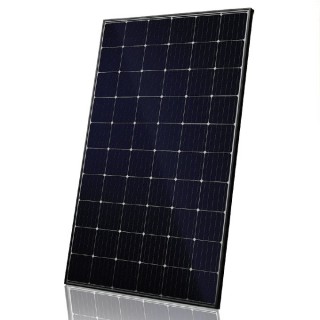 Canadian Solar CS6K-305MS-PT Solar Panel Pallet
30ea Min Purchase, 305W, T4, 35mm Black Frame, White Backsheet, 60 Cell Mono-PERC, 15A Fuse, 1000VDC, 280.3W PTC
---
Item #

1120-225
---
Canadian Solar Pallet Savings
Save even more on RES Supply's every day low Canadian Solar prices by purchasing a pallet. Or purchase multiple pallets to take advantage of our low $149 flat rate shipping. If you need assistance selecting additional parts for your system, add our design service – free with a full system purchase. We can even help with the permit process when you order one of our permit packages. Our great service combined with the low price on the CS6K-305MS-PT Pallet is a value that can't be beat.
CS6K-305MS-PT Pallet
Canadian Solar's newest 60 cell Mono-PERC SuperPower CS6K-305MS-PT Pallet has a power output of 305W and a 5 bus bar cell design. The Mono-PERC cells in this module, significantly improve efficiency and reliability. PERC stands for Passivated Emitter Rear Contact. This refers to the dielectric layer on the back of a PERC solar cell which helps to reflect light that passes through the cell and then back into the cell to generate more electrons. This process is also known as backside passivation. The CS6K-305MS-PT Pallet also offers superior low irradiance performance in the morning, evening and even on cloudy days, increasing the energy output of the panel and the overall yield of the solar system. This module also features a lower temperature coefficient improving the module's per watt actual power output compared to standard mono solar panels, reducing Light Induced Degradation (LID) by over 30%.
Features
High Performance and Energy Yield
Outstanding low irradiance performance of up to 97.5%
11% more power than conventional modules
High PTC rating up to 91.90%
High energy yield at low NOCT = 45°C
Positive power tolerance up to 5 W
Reduced cell series resistance
359 Quality Control Points
158 of their 359 quality control points are for incoming materials, while 62 are for raw materials processes and the others for production control:
Electroluminescence testing: A 100% EL screen test to eliminate cell or module defects
Testing and analysis: Performance reliability, mechanical and chemical tests of raw materials and components
Machine testing: Advanced automatic equipment in testing and manufacturing process
Lab testing: The first module manufacturer-owned photovoltaic reliability testing laboratory to meet ISO/IEC 17025 standards
Cleaning: 100% module visual inspection and clean before packing
Increased System Reliability
Long-term system reliability with 1000V IP68 junction box
Enhanced system reliability in extreme temperature environment with special cell level stress release technology
Extra Value to Customers
Strong 35mm robust frame to hold a heavy snow load up to 6000 Pa and wind load up to 4000 Pa*
Anti-glare project evaluation
Salt mist, ammonia and blowing sand resistance, apply to seaside, farm and desert environments
*For detailed information, please refer to the Installation Manual found under the Documents tab.
Canadian Solar's standard panels have high system energy yield at low irradiance and low NOCT. Their stringent quality control system puts them in the top ranking of California Energy Commission's PVUSA Testing since 2009. They have enhanced the frames to ensure their robust panels can handle at least 6000 Pa load. Worldwide, their customers have embraced these panels for their excellent performance, superior reliability and enhanced value. Canadian Solar is both a global leading manufacturer of solar PV modules and a provider of solar energy solutions and is making the difference by delivering more clean, safe and affordable solar energy to the world. With state-of-the-art manufacturing facilities in Canada, China, Brazil and South East Asian countries, Canadian Solar now has around 9 GW module manufacturing capacity and has delivered more than 29 GW of premium quality solar modules to customers in over 150 countries in the past 17 years. Furthermore, Canadian Solar is one of the most bankable companies in the solar industry, having been publicly listed on NASDAQ since 2006.
The specifications document is loading.
Generally all of our products are in stock and ready to ship within 2 business days.
If an item you ordered is out of stock, we will contact you within 1 business day with an expected ship date. You will then have the option to accept the new ship date or cancel your order.
Either way, we guarantee your card will never be charged until your order ships.